16763 East Highway 248 Waldron Arkansas 72958

email: jason@waldroncems.com

call: (479) 637-0112

© 2010 Company Name. All rights reserved.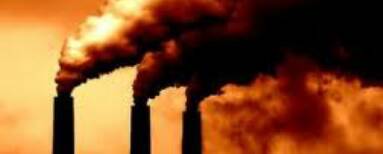 IF YOU HAVE BEEN TOLD YOUR CEMS PART IS OBSOLETE IT'S NOT. IF IT WAS MANUFACTURED IN WALDRON, ARKANSAS AT STI, GRASEBY/STI, THERMO/STI . WE CAN REFURBISH YOUR PART TO FACTORY SPECS OR SUPPLY A REPLACEMENT THAT IS THE SAME SPECS OR BETTER. GIVE US A CALL WE CAN HELP YOU FIND WHAT YOU NEED.

You may not recognize the company name, but we hope it will become familiar quickly.

We think our 26 years of combined experience in the CEMS business will make us a strong asset when it comes to helping you as a customer with your CEMS needs. We have formerly worked for STI, Graseby STI, and Thermo Environmental Instruments in Waldron Arkansas. We have a wide range of experience, that we can use to help you to get your CEMS needs filled or your troubles fixed.

Lots of companies can provide these services and promise to treat you well. At  Waldron CEMS providing great merchandise and personalized service are more than just words…it's what we do.  "Good enough" is just not an option for us. We genuinely care about our customers and go above and beyond to provide the best customer support.  We do these things, and more, while providing you with the best CEMS products and services at a good value.

We offer spare parts, repair service or refurbished to factory specs  and 24/7 tech support of any item in your CEMS system. We also offer upgrades and new products for replacing your aging equipment in the field, based on years of listening to you the customer, and the techs from the field. We can also have the knowledge to identifying older equipment to help you get it repaired or replaced. 

Here is some units but not all we can help you with.

API 152 252 units.

Monitor Lab 8850 8844 8840 8830 units.

Thermo Model 41 41C 42 42C 43 43C 48 48C 51 51C

Thermo Model 400A 400B 440 Opacity

Land Opacity 4500 Mark II (2)

USI

Graseby STI (all CEMS equipment manufactured under this name)

STI (Sampling Technology, Inc. Waldron, Arkansas) (all CEMS equipment manufactured under this name)

Probes:

PRO902Z  PRO902C PRO901 PRO2000 PRO2001 PRO1000 PRO400 PRO300

Controllers

CTL902Z CTL902C CTL901 CTL 2000 CTL2001 CTL1000 CTL400 CTL300

TO1000 SCU101 ALL THE SPM SERIES

We will gladly ship any in stock part the same day even on weekends if it is in any way possible. We also offer tech support on the phone for any CEMS related equipment we will gladly stay on the phone as long as needed to help your techs with your CEMS problems. Being a small company our only job and focus is to serve you the customer. So we can offer specialized help when ever you need it day or night.

We would greatly appreciate your business and we hope to be talking to you soon.

Got a question or comment?

Name:

Email:

Question/Comment:

WE'VE GOT THE BEST PRICES. PERIOD.

Check out our Products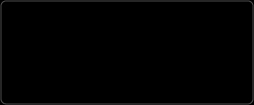 BUSINESS HOURS

Monday-Friday 8AM-6PM CST

24/7 Tech Support and Parts Service